Best Burgers of Adelaide on EatClub
Where to eat when you've given up on your new year's resolution.
A new year beautifully symbolises a new chapter, right? While some of you defiantly stick to your 'new year, new me' mentality, statistics prove that most resolutions are given up before you even have the chance to say 'February'. And that's ok! Small changes are sturdier anyway.
Challenge that guilt and get yourself a burger from one of the following burger hot spots in Adelaide:
Angus & Co
North Adelaide
Ooof! Angus and Co do all the steakhouse favourites, American-style burgers (that frankly we're nuts over) and incredible southern-style desserts. Get the The Angus Pure Beef Burger and a side of mac 'n' cheese followed by a pecan pie.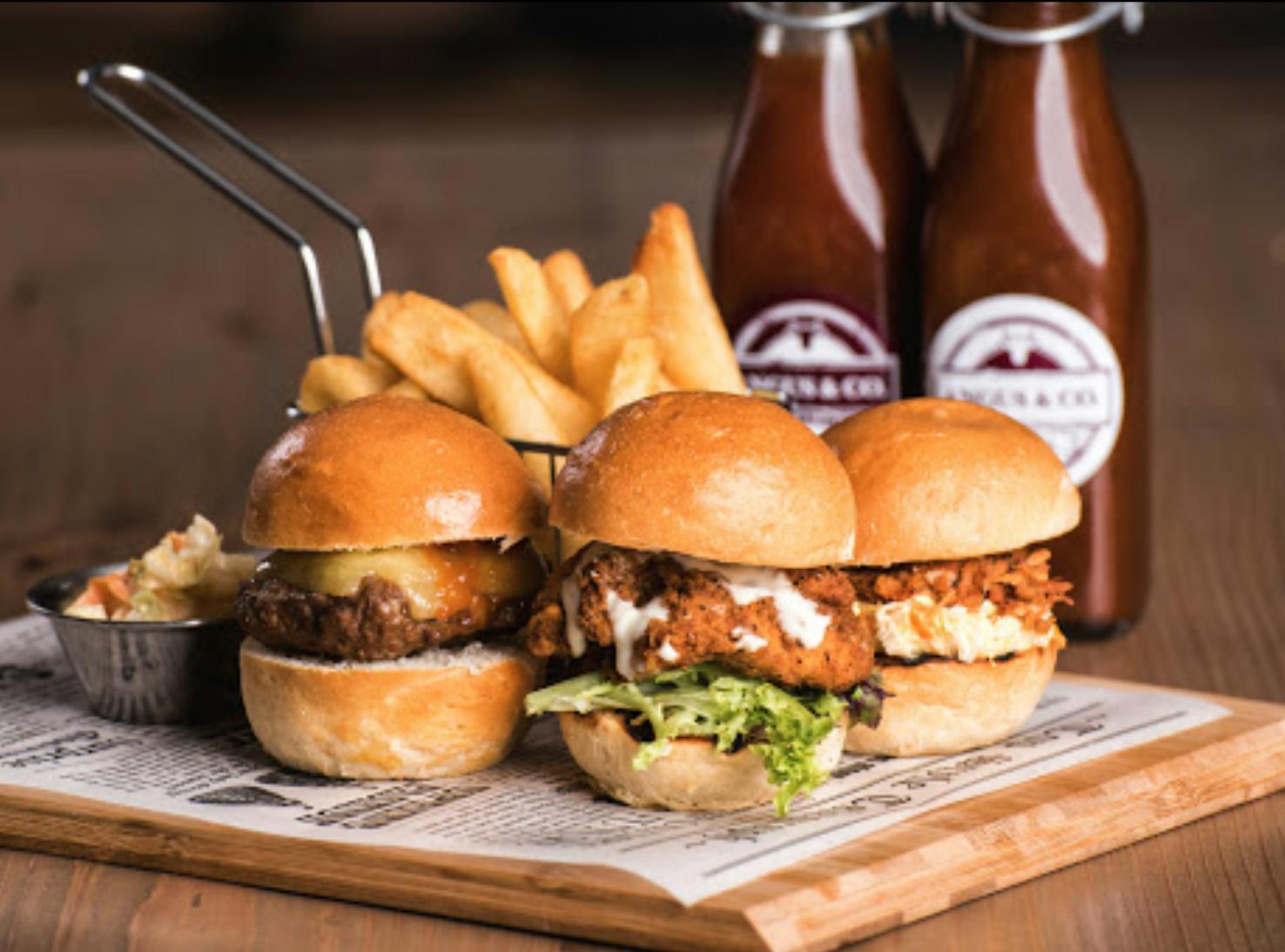 Benny's American Takeaway
CBD
These are some profoundly juicy burgers! Opt for an exceptional classic like a cheeseburger, or try a chicken burger that's drowning in buffalo sauce. Ribs, waffles, puddings and milkshakes are also available from this all-American fast food joint.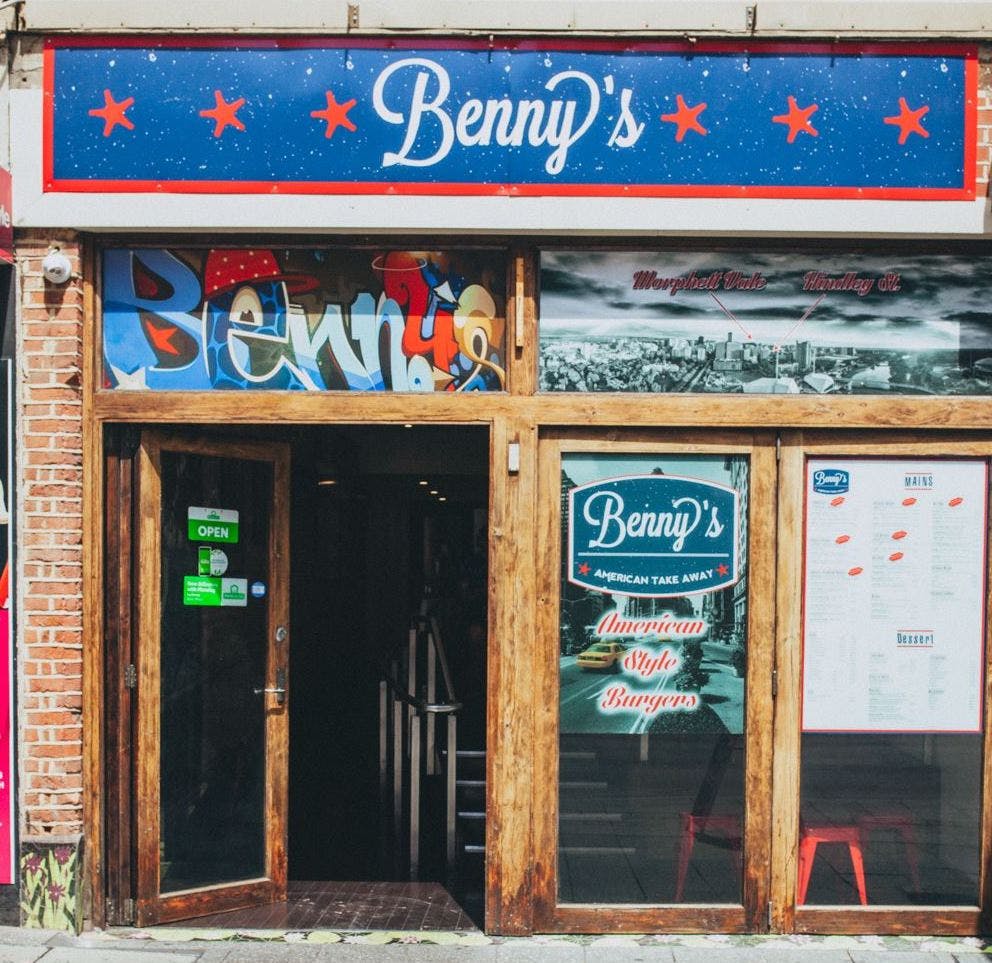 Burgertec
Paradise, Kidman Park
Adelaide's BurgerTec creates burgers that are genuinely really, really good. On the menu there's a Hot and Thaisty burger made with Southern fried chicken, crunchy slaw, Sriracha sauce and Kewpie mayo. Don't hold back on sides at this venue!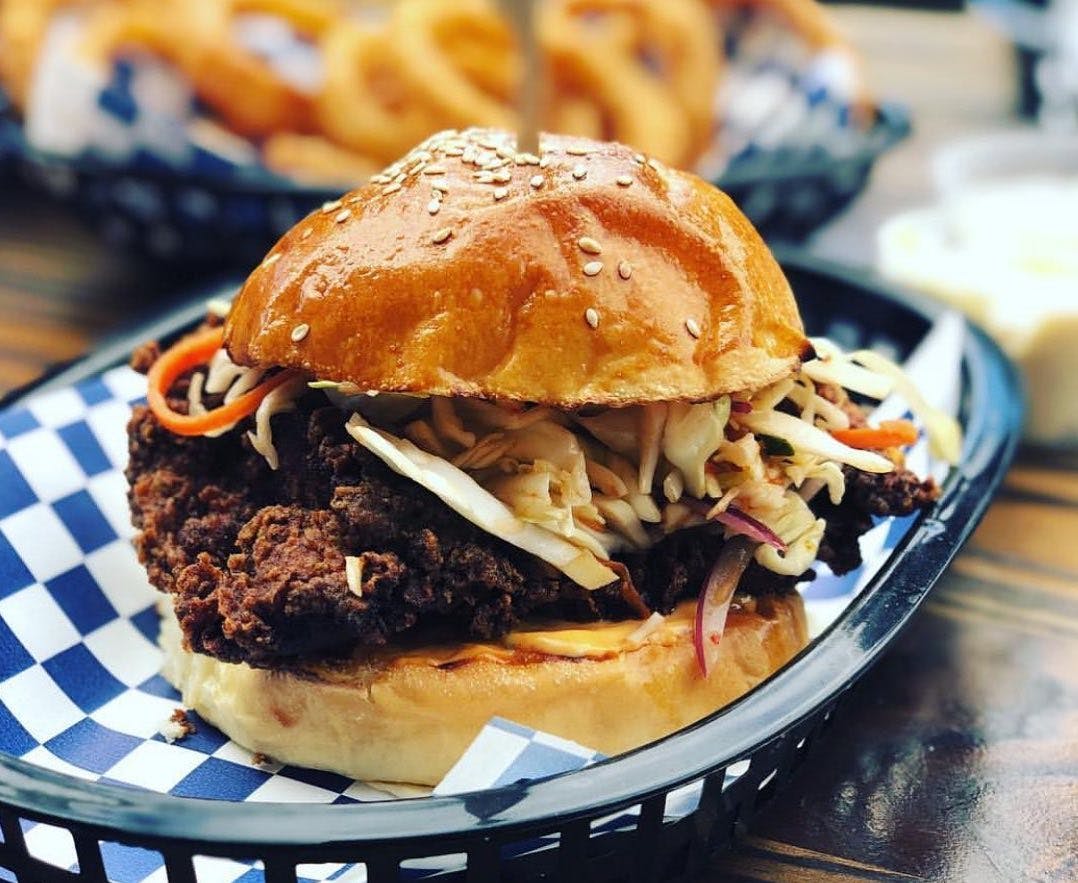 Hog's Australia's Steakhouse
Formerly named Hog's Breath Cafe, this steakhouse is mostly known for their steaks and ribs (and curly fries), but their burgers are amazing too! Have your milk bun or Turkish bun stacked with beef, vegan schnitzel, chicken or brisket.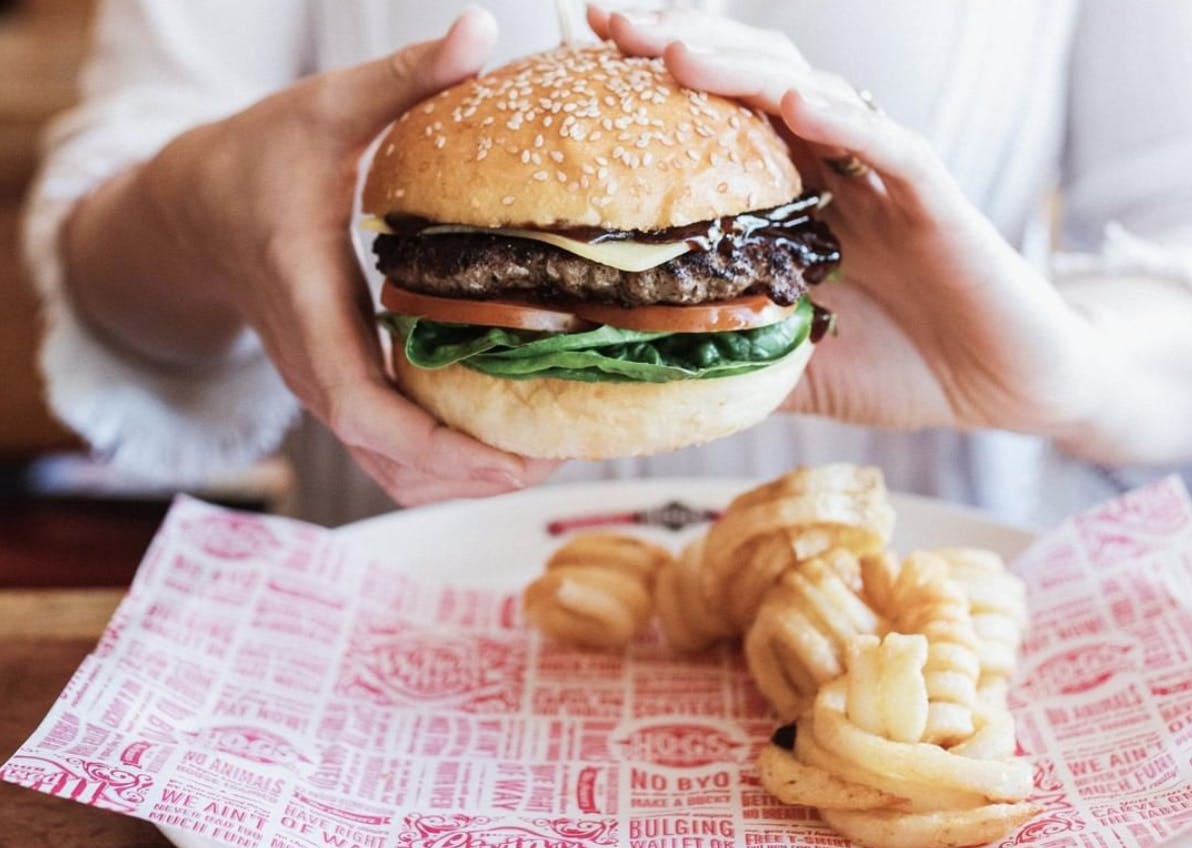 Enjoy amazing burgers and more on the app!
Hungry? Download EatClub here.