Half Off Dining in Adelaide!
At EatClub, the early bird gets much more than the worm.
They say the early bird gets the worm, but at EatClub you'll get a whole lot more!
This week on EatClub (14.06 - 20.06), the best restaurants in Adelaide are opening their menus up to you! Dine out at spots around Adelaide like Sammy's on the Marina, The River Cafe and Stella Restaurant for 50% off, including drinks. The limited deals are available in the first hour or so of dinner dining so that means you'll have to be quick (and early)!
We want you to discover and indulge in the best that Adelaide has to offer, so make sure to splurge and order everything on the menu!
So redeem a deal, make a night of it and enjoy.
Early Bird dinner deals are available at these venues below!
Sammy's on the Marina
Kick back at Sammy's on the Marina and enjoy breathtaking views and fresh seafood. Their menu filled with fresh seafood is perfectly accompanied by a glass of bubbly while you admire the views over the marina.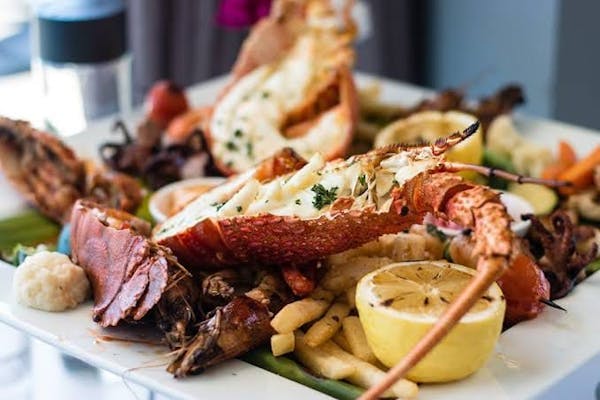 Spargo's Cafe & Bar
Born out of a mutual love for good food and coffee, Spargo's Cafe & Bar is a local favourite! Serving up exceptional dishes for over 20 years, you can expect an Italian inspired feast to be on the menu.
The River Cafe
Bringing spectacular views of the River Torrens, enjoy some of the best food that Adelaide has to offer. You'll be transported from Morocco to Italy, and Spain to Turkey with every bite.
Ginza Miyako Japanese
Immerse yourself in Japanese cuisine with a twist at Ginza Miyako. Their menu emphasises the freshness and flavours of Japanese dishes, while using French cooking techniques and showcasing the best South Australian produce. It's absolutely mouth-watering.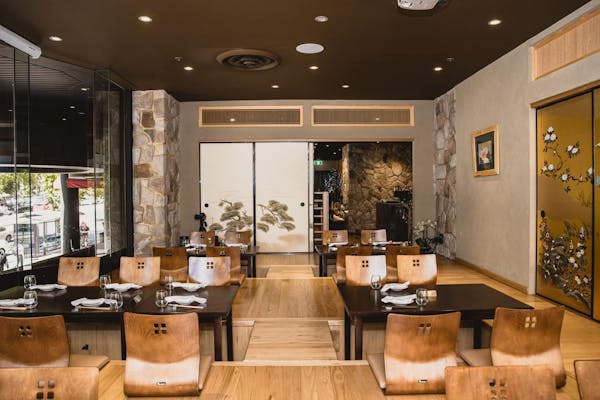 Europa at the Bay
Enjoy some of the best Mediterranean food in Glenelg at Europa at the Bay. Enjoy the warmth of the fireplace while you kick back with a glass of wine and good company.
Glenelg Surf Life Saving Club
A local favourite, the Glenelg Surf Live Saving Club has something for everyone. Bringing a menu of all your favourites, you won't be disappointed with the delicious food, refreshing drinks and fun atmosphere.
Stella Restaurant
A mainstay of Henley Square for over 20 years, Stella Restaurant brings a traditional Italian menu with a modern flair. Enjoy the beachside location with stunning views over sunset.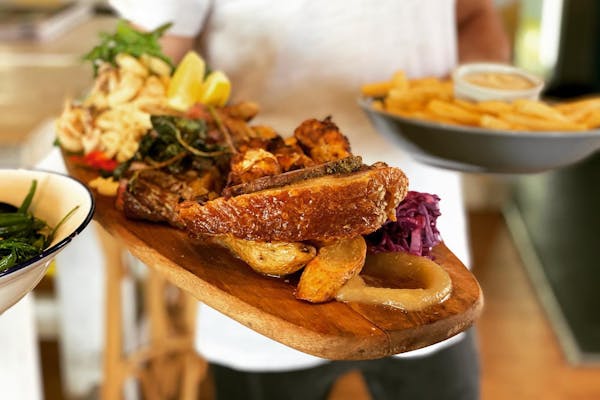 ApiJo Restaurant
ApiJo Restaurant serves up Indian food but not like you're used to. The fusion restaurant aims to delight all the senses with their menu of Indian classics reimagined.
Da Vinci Ristorante
Kick back and enjoy a meal at this casual dining restaurant. Da Vinci Ristorante brings a diverse menu of all your favourites to North Adelaide. Relax with friends and enjoy a drink and something delicious.
The Austral
Take in the storied history of The Austral while you enjoy a delicious bite to eat. The Rundle Street restaurant offers a delicious menu of Japanese dishes that are sure to delight your tastebuds.
St Louis House of Fine Ice Cream & Desserts
Enjoy something sweet for dinner. St Louis House of Fine Ice Cream & Desserts has something for anyone with a sweet tooth. Their range of ice creams, churros, waffles and dessert cocktails and simply to die for.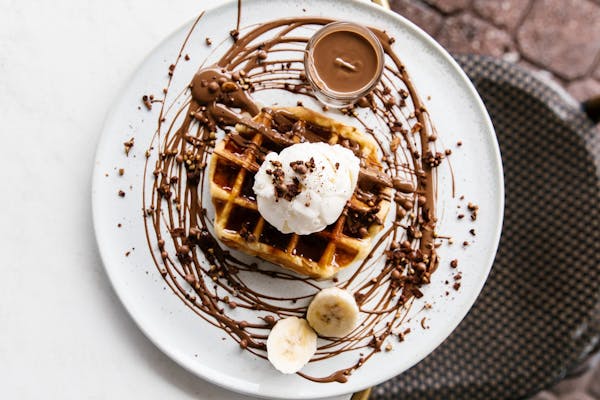 Indian Tandoori Palace
Delight in the spices and aromas of India at Indian Tandoori Palace. It's everything you want from an Indian restaurant - fun vibes, spicy food, plenty of naan, and Kingfisher beer to wash it all down.
Cafe Brunelli - Golden Grove
Serving up a wide-range of classic Italian dishes, nothing will satisfy your tastebuds quite like a wood fired pizza from Cafe Brunelli. Their warm service, delicious menu and fun vibes make it perfect for dinner this week.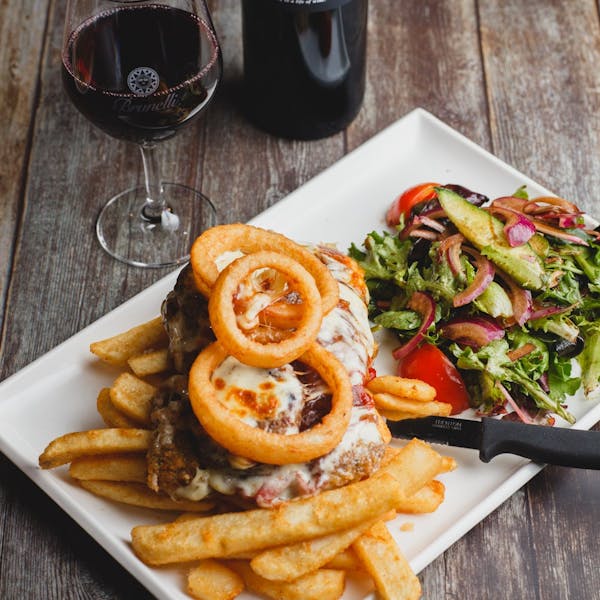 Bombay Spice Kitchen
Experience the flavours of India without leaving St Morris. Bombay Spice Kitchen brings all the flavours you know and love from India. It's perfect for a night out this week. 
Cilantro Fresh Mexican
Who doesn't love a Mexican feast? Cilantro Fresh Mexican brings the flavours of Mexico to Mile End with delicious quesadillas, tacos, burritos and much more.
Get involved this week and try EVERYTHING on the menu!
Hungry? Download EatClub here.