Half Off Dinner in Sydney!
At EatClub, the early bird gets much more than the worm.
They say the early bird gets the worm, but at EatClub you'll get a whole lot more!
This week on EatClub (14.06 - 20.06), the best restaurants in Sydney are opening their menus up to you! Dine out at spots around Sydney like China Diner, Poppy Planet & Peanut Butter Jelly for 50% off, including drinks. The deals are available in the first hour or so of dinner dining and are limited to just a couple of tables, so you'll have to be quick (and early)!
We want you to discover and indulge in the best that Sydney has to offer, so make sure to splurge and order everything on the menu!
So redeem a deal, make a night of it and enjoy.
Early Bird dinner deals are available at these venues below!
China Diner Tramsheds
China Diner brings 1930s Shanghai to Forest Lodge. With a menu that honours the heritage of Cantonese dining with a new-age twist, you'll be drawn in with the vibrant flavours and aromas from the kitchen.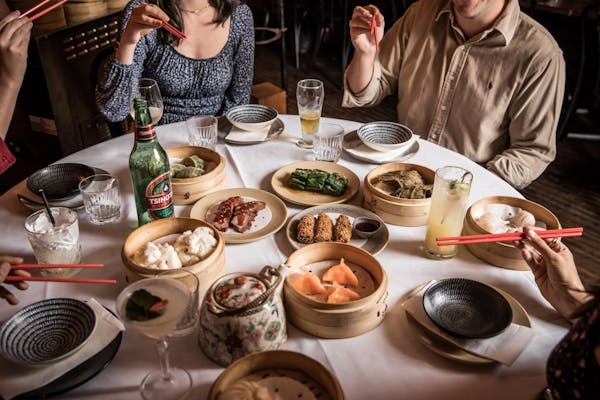 Spring Street Social
Step off the bustling streets of Bondi Junction into this cosy speakeasy. Spring Street Social brings the good times with their delicious menu and inventive list of cocktails. It's the perfect way to start the night!
1933 Booze House & Kitchen
This basement bar brings more than just a wide selection of signature drinks. 1933 Booze House & Kitchen will tantalise your tastebuds with a menu focused on sharing.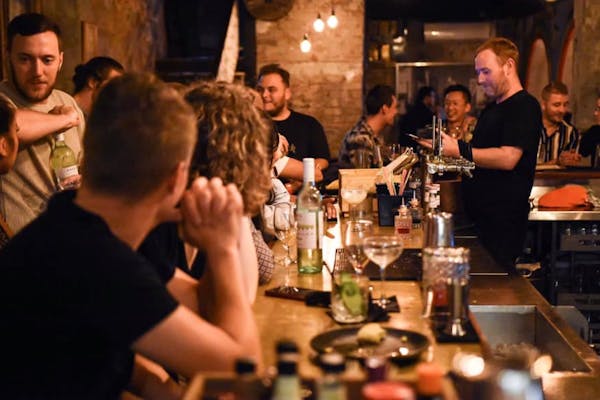 Peanut Butter Jelly
Manly's Peanut Butter Jelly brings cool vibes and with walls adorned with street art and a menu that draws inspiration from all corners of the globe including, Asian, the Caribbean and North & South America.
Tandoori Palace
Delight in the spices and aromas of India at Tandoori Palace. It's everything you want from an Indian restaurant - fun vibes, spicy food, plenty of naan, and Kingfisher beer to wash it all down.
Bedouin
Immerse yourself in one of Double Bay's best restaurants. Kick back in the elegant fit out and enjoy a traditional Lebanese feast, paying homage to three generations of Middle Eastern family heritage.
Hard Rock Cafe
Take in the spectacular views of Darling Harbour while you enjoy a meal at the iconic Hard Rock Cafe. Rock your senses with tantalising food, mouth-watering aromas and a fun atmosphere.
Poppy Planet
Poppy Planet has three key ingredients: colour, homemade and creativity. Their menu is filled with Italian classics, but with an inventive twist. It's something you just have to try!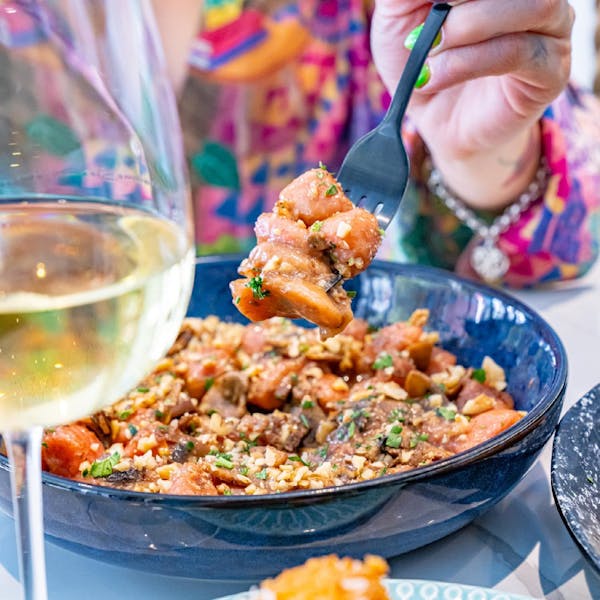 The Spice Lounge
Experience the flavours of India without leaving Pyrmont. The Spice Lounge brings all the flavours you know and love using only the freshest ingredients to create your favourite Indian dishes. It's not to be missed.
City Extra
Enjoy a meal at this cafe-cum-restaurant. Serving up an all-day menu of all your favourite dishes makes City Extra a huge crowd pleaser.
The Vault
This speakeasy bar in the heart of Sydney is all about good vibes, refreshing drinks and delicious food. Enjoy something from their Japanese-style dumpling menu for dinner and wash it down with a signature drink or a classic cocktail.
Incafe
Kick back and relax at this Haymarket venue. Incafe brings a delightful menu filled with all your favourites. Their warm and attentive service makes it a favourite spot for Haymarket locals.
Get involved this week and try EVERYTHING on the menu!
Hungry? Download EatClub here.